KALE, PEA & FENNEL SALAD
This, just this. The perfect partner for any quick dinner. Jam-packed with winter greens and zesty lemon, filling enough for a cold'un and refreshing for a summer garden shindig. Ideally paired with fish or peri peri chicken, this superfast and simple sexiness is ready within ten mins, jump on it.
Ingredients
100g frozen peas
30g curly kale, large stalks removed
1 fennel bulb, very thinly sliced
1 tbsp olive oil
½ lemon, zested and juiced
Directions
1. Add the peas to a pan of boiling water. Bring back to the boil, add the kale and cook for 1 min until just wilted. Drain, refresh under cold water, then drain again.
2. Transfer to a bowl with the fennel, oil, lemon zest and juice, and some salt. Toss together to serve.
----

BUTTER FUCKING CHICKEN
So, this ones going to take a while, but its so worth it. homemade butter fucking chicken. Take the best part of two hours out of your life, hit the beer and get this recipe nailed. Worth it. surprisingly simple and open to change, chuck a few more chillies in there if your feeling brave, or go mad on the cream. Its up to you. Here is my go to Sunday club butter chicken. Smart.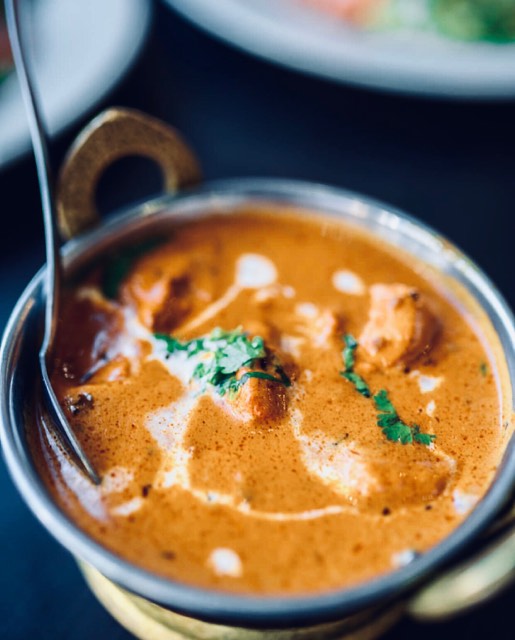 Ingredients
6 tablespoons olive oil
5 garlic cloves
2 long red chilies
2 medium onions
3 thumbs ginger
1/2 cup ghee
3 tablespoons tomato paste
3 tablespoons turmeric
2 tablespoons chili powder
2 tablespoons garam masala
2 tablespoons ground coriander
2 tablespoons ground cumin
3 1/2 cups tomato puree
4 skinless chicken breasts, cut into 1-inch chunks (about 1 kg)
2 cups heavy cream
8 tablespoons unsalted butter
fresh cilantro
cooked Jasmine rice, to serve
Directions
1. Ahead, prepare your shit. roughly chop your garlic, chillies, onion and ginger. Dice your chicken breasts into small 1 inch chunks. Smart
2. So, start by making your base. Place the olive oil, garlic, chilies, onion and ginger in a blender and puree until smooth.
3. Heat ghee in large saucepan over medium high. Add the puree and cook for about 15 minutes, until the mixture darkens slightly and softens.
4. Add the tomato paste, turmeric, chili power, garam masala, coriander and cumin and cook for 5 minutes.
5. Add in 1 ½ cups of water and tomato puree, and stir.
6. Reduce the heat and simmer a little longer, cover and cook. It'll thicken up in about an hour.
7. Add the chicken and cook for another 15 minutes until cooked through.
8. Add the cream and butter and stir, season with salt and serve.
9. Garnish with fresh cilantro and steamed jasmine rice. Sorted.
----

GARLIC & ROSEMARY MASH
No lie, i've eaten this by the bowl. fragrant, absolutely delicious and so simple. Pair this beaut with everything from sausages and onion gravy to steak and pepper sauce. Step your mash game up with my ultimate garlic and rosemary mash.
Ingredients
4 pounds medium potatoes, quartered
8 Garlic Garlic Cloves
4 Fresh Rosemary Sprigs
1 Chicken or Garlic & Thyme Stockpot
½ cup butter, cubed
½ cup whole milk
Directions
1. Splash of olive oil into a large saucepan, then add diced potatoes, garlic and rosemary. Season with salt and pepper.
2. Cook until potatoes are slightly browning and you've got that sweet garlic smell.
3. Cover with water and stockpot, bring to the boil, cover and cook for 30 minutes, stirring every 10 minutes until potatoes are tender.
4. Drain, remove stalks from rosemary sprigs and garlic.
5. Add butter, allow to melt and fold.
6. Add milk and fold until thick and smooth.
7. Transfer to large bowl and garnish with pepper and fresh rosemary.
----

HOT & SMOKEY WINGS X TUBBY TOM
I've recently fallen in love with Gloucester's sauce boss Tubby Tom, from his signature squealer hot sauce, to his incredible chilli jam (totally going to make a breakfast burger with that stuff) this guy is nailing it. but by far, his most versatile creation would be his Hot & Smokey BBQ Sauce. I'm going to be showing you how to make my dad's signature hot n spicy wings soon, but for now, here's a family favourite.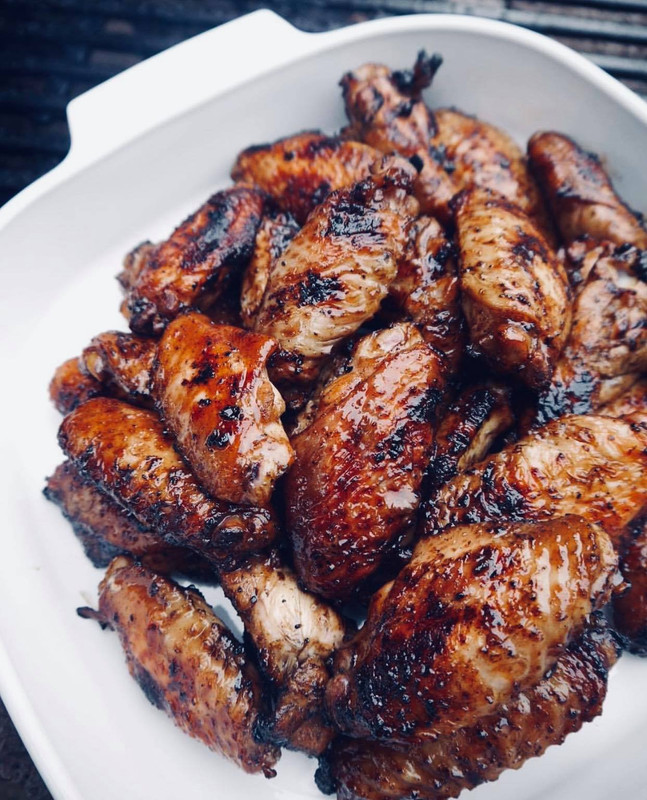 Ingredients
32 Chicken Wings
Vegetable Oil
1 Teaspoon Garlic Salt
1 Teaspoon Black Pepper
1 Tablespoon Sugar
Black Pepper
Tubby Tom's Hot & Smokey BBQ Sauce
Directions
1. Preheat oven to 165, line a large deep baking tray with aluminium foil and lightly brush with vegetable oil.
2. Individually, stretch out the wing and cut off the wing tip and dispose. Separate the remaining wing into a drumstick and a wingette by cutting joint.
3. Place wings in a single layer on the prepared tray, skin side up.
4. Lightly brush the wings with vegetable oil, then evenly coat in garlic salt, black pepper and sugar. Gently massage the rub into the wings.
5. Add 4 tablespoons of Tubby Tom's Hot & Smokey BBQ Sauce to a cup, add an equal amount water, stir and apply to wings.
6. Bake in the preheated oven for 90 minutes, until the wings are browned and reached a core temperature of 74
7. Remove tray from oven and gently brush with more BBQ Sauce.
8. Return wings to oven and bake for another 5 minutes.
----
BIG'OL BREAKFAST HASH
Cure any shitty week, by starting the day with a big'ol breakfast hash. Rustic and delicious. The best part of a hash, is you can put whatever you want in it. Just use the potatoes, cheese and eggs as a base. But heres my bangin' breakfast hash.
Ingredients
2 Diced Potatoes
1 Pack of Spinach
2 Spring Onions
6 Sausages
2 Large Eggs
6 Ounces Shredded Mozzarella Cheese
1 Lime
Directions
1. Preheat the oven to 190°C. Place the sausages on a baking tray and cook for 20-25 minutes until thoroughly cooked, turning halfway through cooking.
2. Meanwhile, dice potatoes into small cubes (set aside) and slice Spring Onions into small angled pieces (set aside)
3. Once the sausages are cooked, roughly slice into small pieces.
4. Crank up the oven to 230°C.
5. Meanwhile, heat a large cast iron skillet, add two tablespoons of olive oil and add potatoes. Cook, stirring occasionally until the potatoes are golden brown, about 8-10 minutes.
6. Add Sausages, Spinach and cheese to pan and stir gently.
7. Crack the eggs of the mixture, place in oven and bake for 15 minutes until the edges are browned, melted and eggs are slightly set.
8. Garnish with spring onions and squeeze fresh lime juice to finish.